The Ocracoke Island Lighthouse may not be the most imposing of the Outer Banks lighthouses, but as North Carolina's oldest lighthouse in operation, (and the second oldest in the United States), it is certainly one of the most beloved. At just 65' ft. tall, it is by far the smallest lighthouse on the Outer Banks, but it still towers over the 4 square miles of Ocracoke Village, and its beacon can be spotted up to 14 miles into the Pamlico Sound and the Atlantic Ocean.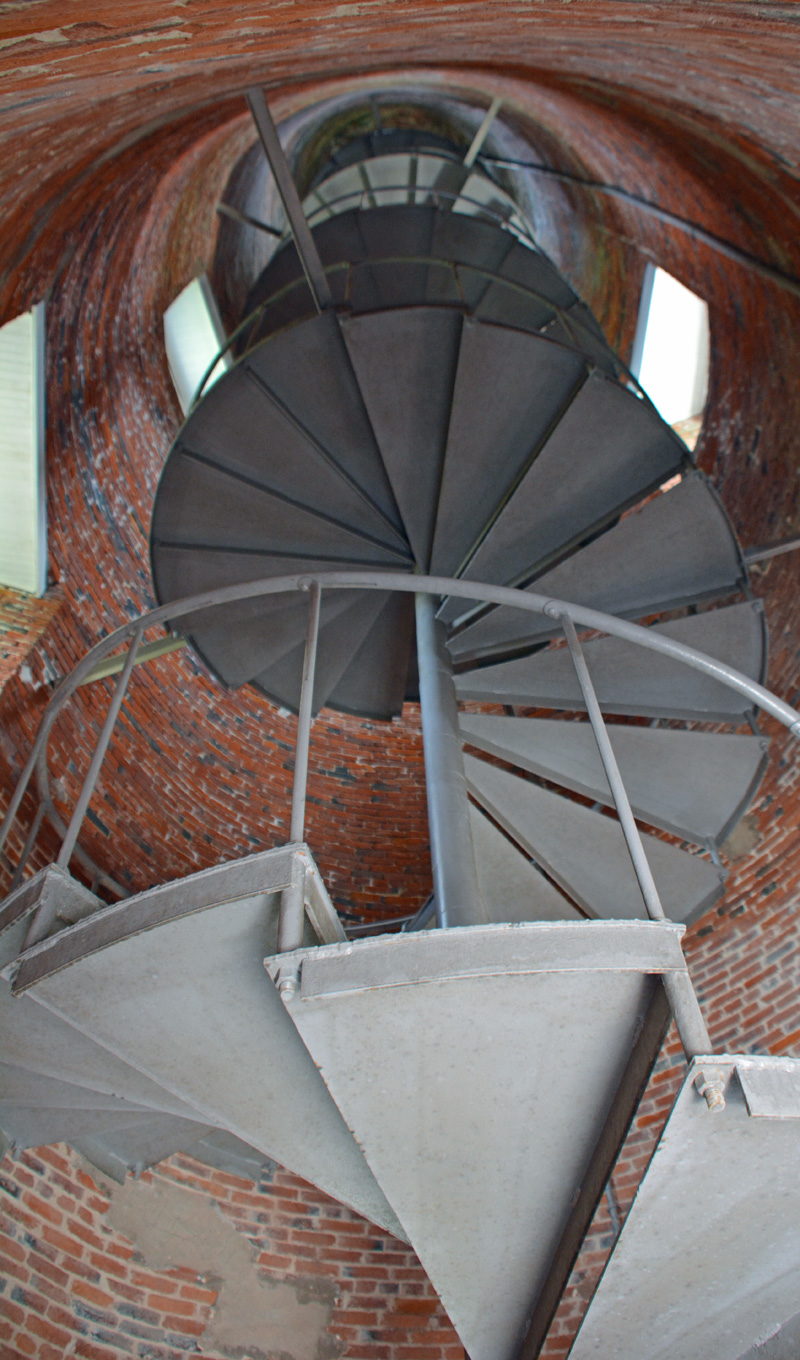 Visitors to Ocracoke Island make the lighthouse a must-see stop on their walking and biking tours throughout the village. Because everything is so close, finding and visiting the Ocracoke Lighthouse is a breeze once you're on island. In fact, an Ocracoke day trip and walking tour is typically a must on seasoned vacationers' to-do lists, as the entire excursion, from the fun 40-minute ferry ride across Hatteras Inlet to the multitude of quaint yet quirky shops and restaurants to explore once you've arrived, is pure Outer Banks entertainment for the entire family.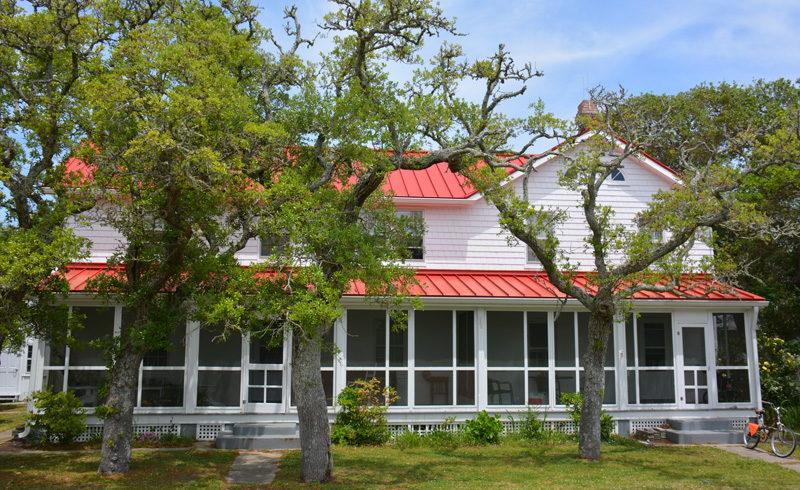 History of the Ocracoke Island Lighthouse
For centuries, Ocracoke island was one of the dominant shipping ports of Coastal North Carolina, dating back to the first Spanish explorers of the late 1500s and extending all the way to the colonial period and beyond. (Ocracoke Island itself was famous for the onslaught of pirates who recognized the potential for profit along the barrier islands, including the most famous pirate of all, Blackbeard.)
Realizing that a lighthouse was necessary to help mariners navigate through Ocracoke Inlet, a wooden pyramid-shaped tower was constructed on a neighboring sand bar, Shell Island, in 1794. This first lighthouse served its purpose until the inlet's deepest channels moved, and along with it maritime traffic, and it soon became clear that a new structure in a new location would be needed.
In 1822, the US government bought two acres of Ocracoke Island for $50 and decided to construct a new, better located lighthouse and keepers' quarters. Completed just one year later and well under budget, the 1823 Ocracoke Island Lighthouse still stands and functions today, although the original Forth Order Fresnel Lens has since been replaced, and the lighthouse was automated in the early 1900s.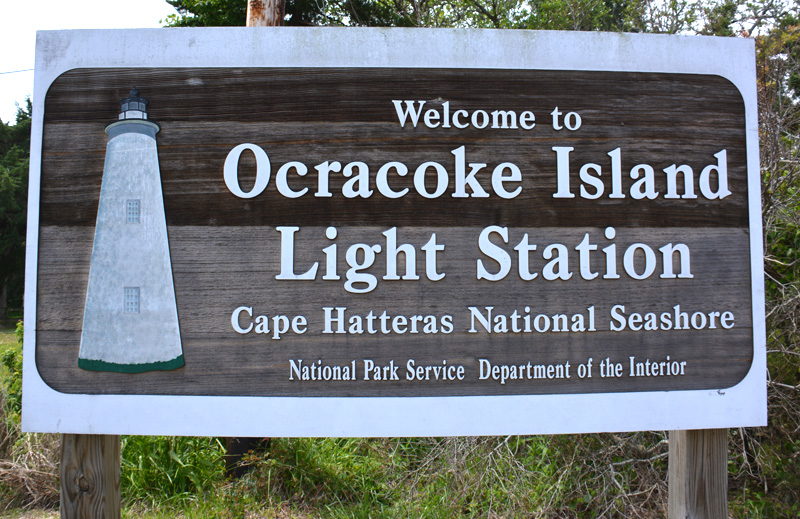 What to know before you visit the Ocracoke Island Lighthouse
The Ocracoke Island Lighthouse is unique in that it is not open to climbers, and does not have a gift shop, museum, or information center on site. However, visitors are still encouraged to stop and explore, and take photos of the lighthouse and historic keepers' quarters tucked behind a cluster of Live Oaks.
Parking is limited compared to the other Outer Banks lighthouses, however a long line of bike racks is available for use. Like most of Ocracoke Island, exploring is at its best for bikers and walkers who can leisurely peruse the grounds at their own pace, and a number of local gift shops feature plenty of Ocracoke Island Lighthouse books, memorabilia and souvenirs.
Many vacationers make it a point to start at the Northern Outer Banks' Currituck Beach Lighthouse and enjoy a long but rewarding day driving south down the scenic North Carolina coastline and stopping at each lighthouse along the way. With their own distinctive character, notoriety, and charm, all of these historic lighthouses are certainly worth a visit during your next Outer Banks vacation.